Your Garza Blanca Residence Club membership is much more than belonging to a luxury vacation club, arriving should be like coming home to a team of staff waiting to make sure that your stay is as idyllic or as adventurous as you envisioned. The luxury of owning a timeshare at a luxury resort like Garza Blanca Preserve is that your membership entitles you to take advantage of all the hotel activities. Garza Blanca should be like a new adventure every time you arrive.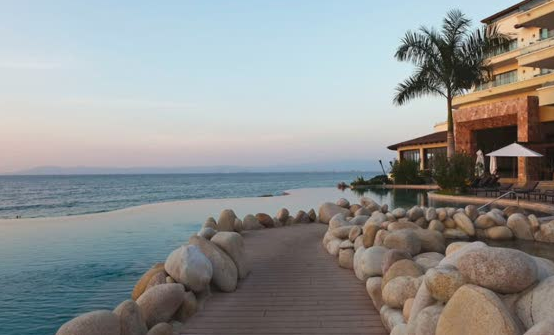 Take a look at the activities timetable each week to see what time the events and activities take place.
Gourmet Activities
There are a host of gourmet activities at Garza Blanca to tempt your tastebuds and share tips about some of Mexico's favorite delicacies. Each week you will find a different culinary event where the chef will demonstrate how to make the best salsas and mole, or explain about the properties of coconut while preparing a fresh coconut salad. Catch of the Day sees Blanca Blue's chef preparing ceviche with fish just off the fisherman's boat as well as provides opportunity to buy fresh fish by the kilo and have the chef prepare you something special. Garza Blanca Residence Members also enjoy a free wine tasting.
Fitness Activities
For those of you who come to Garza Blanca regularly, you may wish to keep up with your exercise routine. Beside the gym, you can join the yoga teacher on the beach and in the mountains three times a week, or join the activities team on one of their hikes into the jungle. Walking is a great activity at Garza Blanca with various different tours, including a soon to be launched meditative sculpture tour.
Water Activities
The activities team at Garza Blanca will be happy to show you how to use all the non-motorized water equipment so that you can snorkel, kayak or paddle-board as you wish. You may also enjoy a guided tour kayaking and paddle-boarding to Los Arcos or a snorkeling tour of Garza Blanca's shoreline. There is chance for you to rent yachts and other motorized activities through the tour agent.